Silver Falls in Kodaikanal
One among the most recommended places in Kodaikanal is the Silver Falls which is located in the Madurai Kodai road. People are widely attracted towards the Silver falls mainly for its elegant and everlasting scenic beauty of the place. The opening timing for Silver falls is 9.30Am and it completely stops the incoming visitors from 5.30Pm onwards for the security reasons.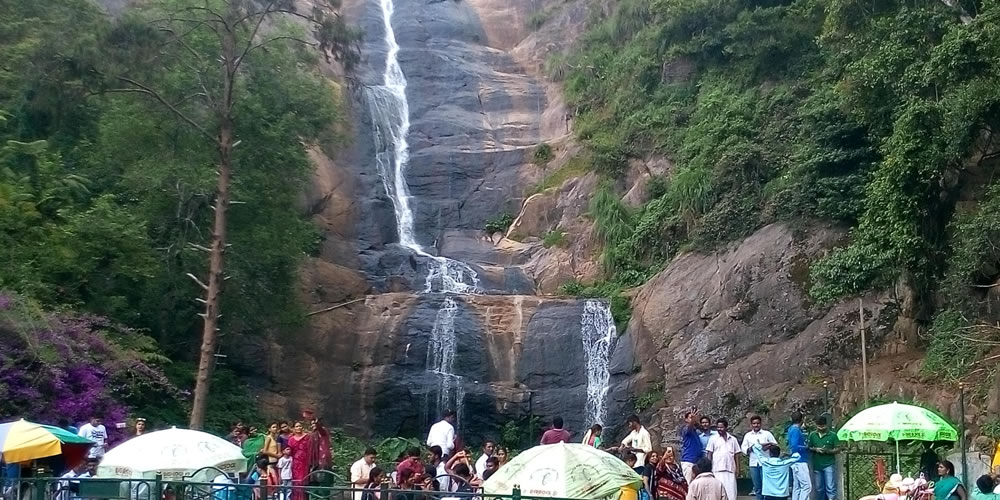 Nice place to everyone
Enjoyment does not know the age of people and it comes only when people feel the whole hearted satisfaction. The place is highly recommended mainly for its glittering nature of water and its wavering flow at the end. Silver Falls is the perfect place to enjoy photography as it would be the righteous choice for natural peculiar backgrounds. The place widely attracts people by its natural water diving from 180ft height from the top as well. The falls water is having the potential medicinal importance as it is crossing across all wild type herbs and shrubs found everywhere.
Easily reachable
The place is perfectly found at the distance of 8Km from the Kodaikanal bus stand and is found to be well known for all. The pleasing waterfall increases the pride of the falls especially during Monsoons by the influence of pleasing weather that could not be experienced at anytime other than this. During Summer, the place drastically changes the ambience and keeps the surroundings chill and admirable that could be truly felt by the tourists from hot places from any part of the world.
Facilities available
Along with enchanting waterfalls, the place also comprises of various facilities. Within few steps, people could find fresh vegetables and fruits shops, homemade chocolates, small nurseries and rare forest product shops. Together with all these wellness, the place has secured top position among the visitors even if they are new to this place. Many other sweater shops, woollen muffler shops, scarves and bag shops are also available nearby. Thus the place enhances the lovable shopping in addition to promising joy among the tourists.